Top 5 Essential Oil Benefits That You Need To Know Now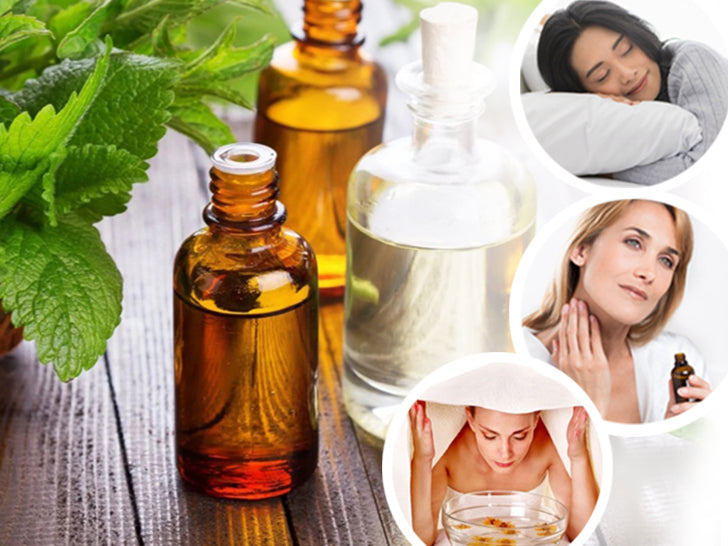 Top 5 Essential Oil Benefits That You Need To Know Now
In recent years, several health-conscious people have switched to the plant power for medicinal properties— one of the most potent sources of which is our good old essential oil! It has become a trending subject in the age of social media. 
These plant-derived extracts are engaging tech-savvy audiences because of their potential to do just about everything— from boosting mood and lowering anxiety to relieving heartburn. These Natural oils available at the wholesale price can play a significant role in keeping your body and mind in control. Let's first have a look at what exactly essential oils are?
What are Essential Oils?
Essential oils are primarily plant's essence, extracted from different sources. They are produced by pressing or steaming various plant elements, such as roots, stems, leaves, flowers, fruits, etc. Essential oils contain a high amount of active ingredients with a strong aroma.
To intensify their effects, you can add them to your regular creams and other oils. Usually, due to the intense and concentrated nature of the compound, essential oils are not directly used on the skin in their pure form but only after diluting them with a suitable carrier oil.
Health Benefits of Essential Oils 
Relieve Stress and Anxiety
Several studies have confirmed that regularly using Natural oils available at wholesale can help reduce stress. When you inhale essential oils, the brain sends a signal to particular emotions which make you feel positive and calm. 
Applying specific types of essential oils, while massaging can give you tremendous and instant relief from bottled-up stress and straining.
Treat sleeping disorders
Inhaling lavender essential oil, especially post-pregnancy, is found to be tremendously helpful in improving the quality of sleep in new moms. Apart from that, anyone with sleeping disorders can experience relief by adding the oil in the humidifier or a diffuser a couple of hours before going to bed. 
Overcome Headache
Recent studies have also noted a considerable reduction in chronic headaches after applying peppermint oil blended with lavender oil.
Healthy Mane
Pure Essential oils are also the perfect natural hair care alternatives. Peppermint oil is quite efficient in treating both oily and dry hair maladies. It helps increase the supply of blood to the regions of the scalp. The lavender essential oil helps deep condition the scalp, maintains the hair lustre and also works to control dandruff.
Skin Food
Pure and Natural oils available at wholesale remedy and offer deep nourishment to the damaged skin. Lavender and tea tree oil have anti-inflammatory properties that can help fight skin conditions such as acne, eczema, burns, and insect bite-related discomfort. They also help alleviate wrinkles, thereby enhancing the overall appearance of the skin.
Things to remember
Dilute and then Use- Never use essential oil in their pure form as it may lead to allergic reactions. Prior to application, always blend the chosen oil with the recommended medium or carrier oil. 
Resist the urge to use more – Applying or using extra quantities of essential oil than needed isn't going to give you fast or additional benefits. Instead, the practice can be risky as essential oils are highly concentrated composites that can become problematic for your body.
Examine the quality – Always seek a trusted Natural oils wholesale production business before you decide to buy anything. Also, check the label and avoid purchasing if the variant contains petroleum-based by-product.
Essential oils can't be used for everything– Refrain from using these natural and potent oils recklessly for just about anything unless and until you are sure about them. For instance: If you are feeling low due to heavy sweating and dehydration then essential oils can't be of any use. You need to take body salts and sufficiently hydrate to regain your health.
Do not consume essential oils without guidance— Ingesting essential oils can be dangerous in so many ways, hence always consult your personal doctor or a GP before using anything. Even a single droplet of pure essential oil taken wrongfully can be hazardous to your health; Hence, exercise extreme caution.
Pure and Natural oils for wholesale are used to treat a number of physical and mental ailments worldwide. Commonly, these oils are inhaled to alleviate different conditions. You can also dilute them and then add to your creams and toners to apply them on your skin daily to attain fantastic results. However, it is noteworthy to mention here that these oils are not authorised by the FDA but have been successfully used to treat different types of disorders under proper guidance.