Heal mind and body with sandalwood essential oil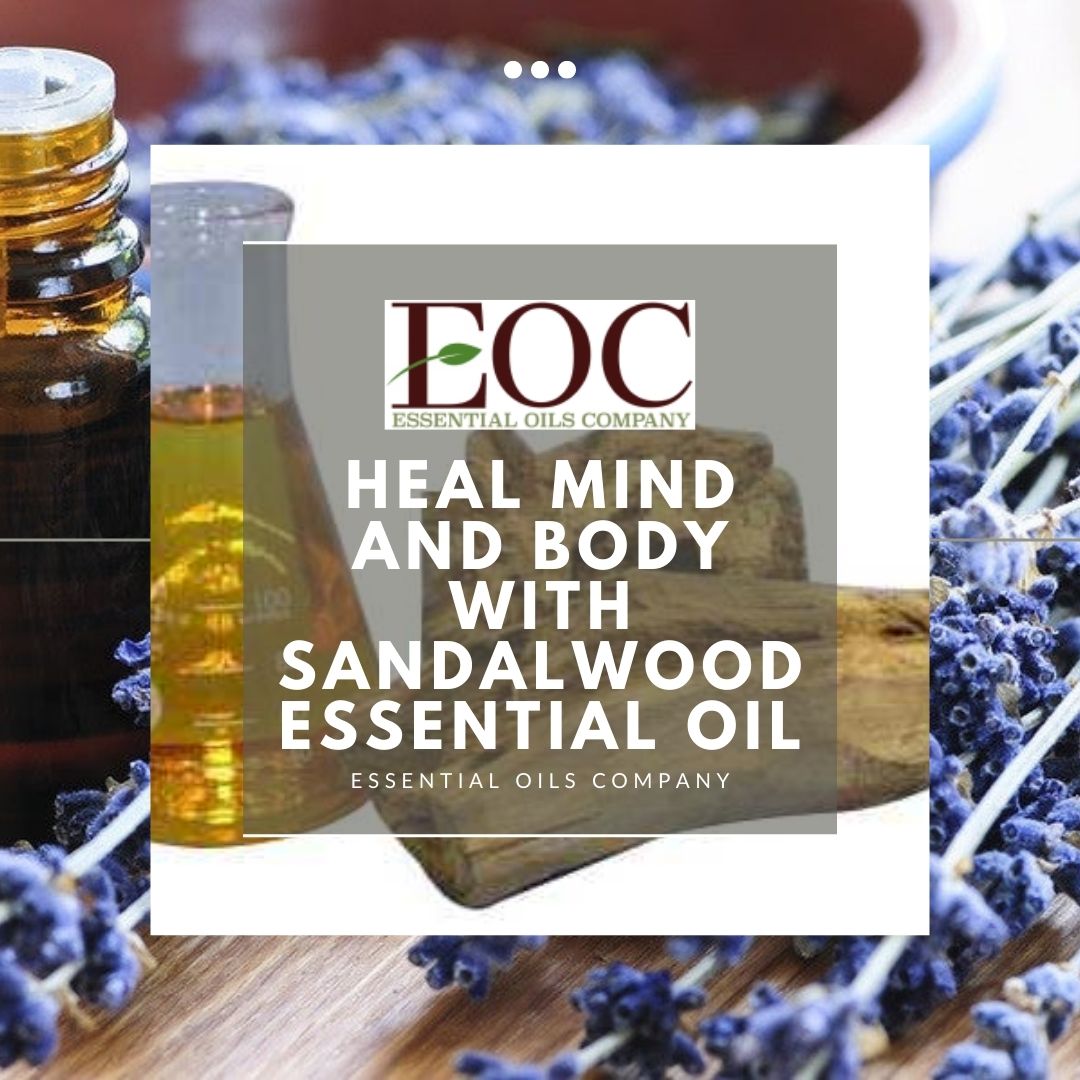 Sandalwood is known for its fragrance, but it is much more than just a perfume. It has been used in rituals and healing skin conditions. It is considered a beauty enhancer with an earthy aroma. Indian essential sandalwood oil has many uses treating skin conditions, relaxing the mind, and if using edible oil of sandalwood it is said to treat digestion problems, gallbladder issues, etc.
Benefits of  sandalwood essential oil:
Antiseptic and Anti-Inflammatory
One of the qualities of sandalwood oil is its antiseptic and anti-inflammatory nature. It has been used for healing wounds or scars for its safe and effective results.
The oil treats
It soothes the skin and has a cooling effect and it gives instant relief from inflammation. Antibacterial and anti-fungal properties of sandalwood improve the healing mechanisms.
Relaxes the mind
Sandalwood oil is known for its calming properties. It relaxes the nerves helps to ease muscle spasms. It also gives a sense of peace due to its grounding properties. Indian sandalwood essential oil helps in dealing with:
Anxiety

Nervousness and

Depression

Stress 
Sandalwood puts you in a meditative state and brings clarity. It gives a feeling of relaxation to the mind and body after hustling all day.
Treats skin conditions
The Goodness of sandalwood oil soothes the skin and revitalizes it. It aids in treating many skin conditions such as 
Acne

Blackheads

Skin irritations

Redness of skin

Dead skin
Indian sandalwood oil replenishes the skin and also helps you reduce wrinkles. The disinfectants properties of sandalwood oil protect the skin from bacteria and fungus infections. It improves the elasticity of skin cells and improves skin tone.
Moisturizes Hair 
Sandalwood is a great moisturizer for the hair. It helps in treating hair problems such as
Dandruff

Hair fall

Split-Ends

Excess sebum secretion in the scalp
Due to its strong astringent properties, sandalwood gives you shiny and lustre hair and growth.
Aromatherapy
Indian sandalwood essential oil has been used in aromatherapy from starting. Although, different skin types may have some irritation with the direct contact of the oil. You can reap all the benefits of sandalwood oil without being in direct contact with the oil. Like every essential oil, sandalwood oil has its uses in therapies. Sandalwood oil eases the mind and puts you in a sedative state. It is being used in treating people suffering from sleep deprivation.
Expectorant
Sandalwood oil reduces the intensity of cough and cold as it behaves as a natural remedy for these issues.
Known for its long-lasting aroma, sandalwood incense stick is being used to get rid of unwanted smells. The oil has found its way to treat and heal many physical and mental conditions.
Indian sandalwood essential oil

treats the whole body.  

It enhances the immunity of the body.

Sandalwood oil acts as Anti-fungal, anti-bacterial, antiseptic, antiinflammation, and expectorant.
Indian sandalwood essential oil
is a great way to elevate mood and can be used in day-to-day life. Diffusing sandalwood oil at home, changes the environment by giving a sense of calmness in stressful situations.