Buy Frangipani Essential Oil For These Five Benefits
Posted by Pagetraffic User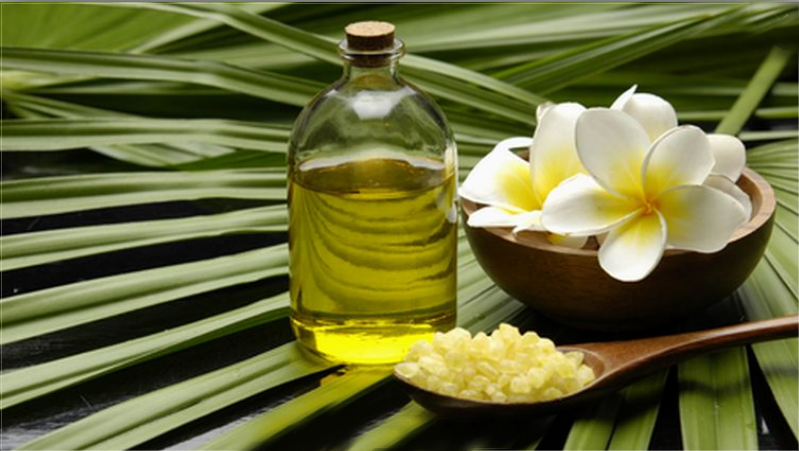 Frangipani essential oil is used in aromatherapy for its seductive and energising scent, which is beneficial for the body and the mind. It holds the capacity to provide relief from headaches, inflammations, back discomfort, and tinnitus. Aphrodisiac effects of this oil help relax nerves and muscles while also boosting libido. Customers can search for this valuable oil online and purchase it from reputable company websites.
About Frangipani
The oil mentioned above comes from frangipani, which is a fragrant blooming tree. This tree is also known as plumeria, and oil from its colourful flower emanates an elegant, lush, and rich flowery scent, making it useful as a perfume. A frangipani tree's blossoms, called Hawaiian Lei flowers can be pink, yellow, white, or multicoloured. The tree that contains Frangipani essential oil is commonly found in the Caribbean, Mexico, South America, and the Pacific Islands.  
The frangipani flower oil has an elegant, lush, and rich flowery scent. Frangipani blooms are extensively bred for cultivation, and there are several types to choose from, each having its own distinct aroma. Some of the common scents associated with its flowers include:
Ginger
Plum
Rose
Ripe Banana
Pineapple
Gardenias
Spices
Sweets
Exploring the Health Benefits
The following are some of the health advantages of Frangipani essential oil:
Gives Relief From Headaches- This essential oil may be beneficial to persons who suffer from severe headaches. The anti-inflammatory characteristics of this essential oil provide relief from severe headaches, various muscular aches, and back discomfort. The oil should be incorporated into daily routines.
Healthy Skin- Frangipani's oil has astringent properties. In massage treatment, it's utilised to keep the skin hydrated. The oil keeps the skin smooth and protects it from dryness and cracking. Astringent qualities in this essential oil cause skin cells and bodily tissues to constrict.
Contains Antioxidants- Antioxidants with anti-inflammatory properties abound in Frangipani oil, making it beneficial to the body's overall health. Antioxidants assist in the removal of free radicals and decrease disease-causing bacteria in the body.
Stimulates the Body- As a stimulant, the essential oil helps keep the circulatory, neurological, and other physiological systems in good working order.
Reduces Anxiety and Tensions- The essential oil relieves tension and brings tranquilly to the body. It has a sedative effect, allowing you to have a good night's sleep. It relieves tension by calming the mind.
Check For Attractive Prices
Frangipani oils can be found on several online websites. However, it is critical to purchase the oil from a reputable website for the sake of quality. At the same time, genuine websites will also offer reasonable prices. You can survey a few websites to know the range of prices. Buying from the Internet will give you the option to get a discount.
Frangipani oil releases an essential scent known by many people for its soothing smell. This exotic oil offers numerous benefits for the mind and body. It is available in attractive packages that make them easy to carry and use.